 We Can All Be Day Owls.
We (with your help) are building the first completely circular bag company. We build our products from recycled landfill-bound materials and repair and refurbish them to keep them in circulation for multiple owners. When they're used up, we make sure they become input materials for new bags. This work—and every solution to the environmental crisis—begins and ends with considering people and planet in dialogue with one another. It's difficult and we're not perfect, but we begin each day working to cultivate a healthier planet and empower people.
Our Approach
What's a Day Owl? Anyone who makes the most of the day.
In March 2010, Ian met Marc Noel in Haiti for the first time. In Haiti, he saw a lot of waste and not a lot of jobs to go around for people like Marc Noel eager to make the most of his time and life. He also learned that plastic bottles can be transformed into fabric. "If Haiti could turn trash into $ = good," he wrote in his notebook. These words continue to guide our project today. Day Owl operates in the company of our sister organization First Mile® and is a strategic partner with the not-for-profit organization WORK.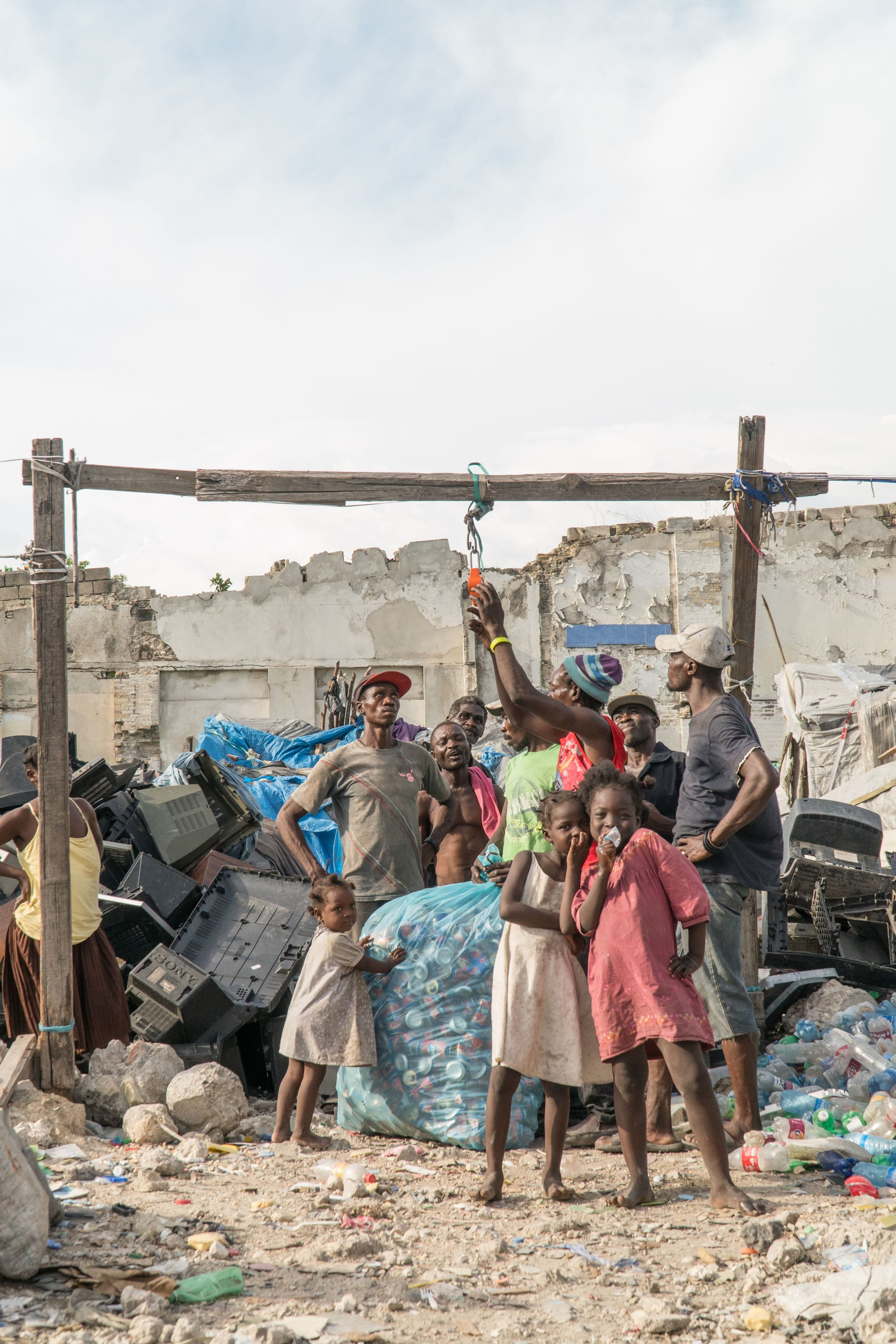 We're committed to creating a positive impact globally and locally.
As a Benefit Corporation, Day Owl meets the highest standards of social and environmental consideration in the way we have structured our company. Learn more about Benefit Corporations here.